Io una lettera a Babbo Natale non la scrivo perchè tanto ho smesso di crederci tanto tempo fa e so' benissimo che i regali da mettere sotto l'albero li compra mio marito che, oltre a non avere proprio il fisico da Santa Klaus (è alto e magro), non ha mica voglia di lavorare per me il giorno di Natale! però io non ho saputo resistere e sono andata per vetrine virtuali a vedere cosa mi piacerebbe trovare sotto l'albero ... Cominciamo con le cose di lana mon amour ... I'm not writing a letter to Santa Klaus because I stopped believing in Santa many years ago. I perfectly know is my husband who puts the gifts under the tree and I'm sure he doesn't feel like working for me on Xams day...but I can't help myself...I went windows shopping on the internet...let's start with wool my love....
Una borsa di Emma King, designer emergente, che ha pubblicato un libro 25 bags to knit (25 borse da fare ai ferri) dove sono illustrate e spiegate altre 24 meraviglie del genere, borse arricchite con vari tipi di decorazioni oltre che eseguite con varie tecniche. Emma King is a new knitting designer. Each design is illustrated in full-page and helpful charts. A wide range of stitch techniques and embellishments are used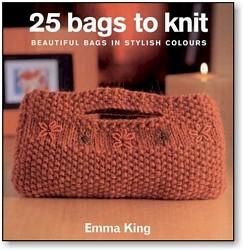 Erika Knight invece ha creato questo libro intitolato New Knits (come a dire nuovo lavoro a maglia) per le appasionate di lavoro ai ferri più moderne, combinando, in 20 progetti, il classico lavoro a maglia con tecniche di applique, patchwork e ricamo e utilizzando materiali nuovi come il fil di ferro in alucni progetti. Erika Knight has created 20 projects for the modern knitter, combining conventional knitting with appliquÚ, patchwork and embroidery to bring a new sense of style to hand knitting and using unconventional materials as well.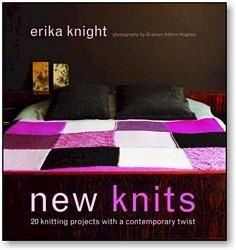 La stessa autrice rimane invece qui più sul tradizionale con Simple Knits for Cherished Babies (Lavori semplici per bambini) proponendo dei lavori molto classici per bambini appena nati, utilizzando però colori morbidi e tinte pastelli, un po' diversi dai soliti colori primari che si usano come il rosa, il blu, l'azzurro o il classico bianco. Io, come per il punto croce, adoro confezionare cose per bimbi...I love knitting baby garments as I love stitching things for new born babies...This book is by the same designer as above. A beautiful selection of traditional baby garments. The colours used are soft tones of pastels a nice alternative to bright primary colours

Sarah Dallas ha invece scritto questo libro di maglia vintage con 30 modelli di maglie, cardigan, top e quant'altro ispirandosi ai modelli originali degli anni subito dopo la guerra ...Knitting Books Vintage Knits by Sarah Dallas.30 exquisite knitting patterns for sweaters, cardigans, jackets and tops, inspired by original post war designs.

e ancora modelli per bambini con l'aiuto degli schemi nel libro di Teresa Boyer Nursery Rhyme Knits (maglia con rime per bambini). Maglie, vestitini, berretti, sciarpe, guanti e copertine con filastrocche e rime. C'è anche una sezione con degli schemi vuoti per poter creare dei modelli personalizzati. Il livello è intermedio ed è consigliato per coloro che vogliono cominciare a lavorare con più colori insieme. Thirty charming, intermediate-level projects by Teresa Boyer. Beloved nursery rhymes on handmade mittens, scarves, hats, vests, or blankets.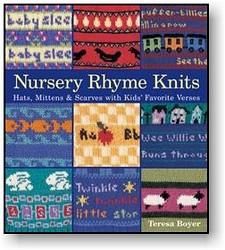 e per finire questi ferri meravigliosi in bambù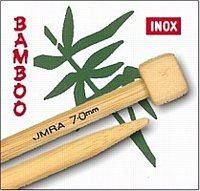 le mie informazioni vengono dal sito http://www.stitch1knit1.com visit this website for more details